Popular travel booking app Trainline has announced the launch of an AI-powered voice app for Google Assistant.
It has been built to automate disruption alerts for customers who have the Google Assistant at home. It uses natural language processing and machine learning to provide voice responses to customers' questions such as 'how is my commute doing?' or 'Is the train running on time?'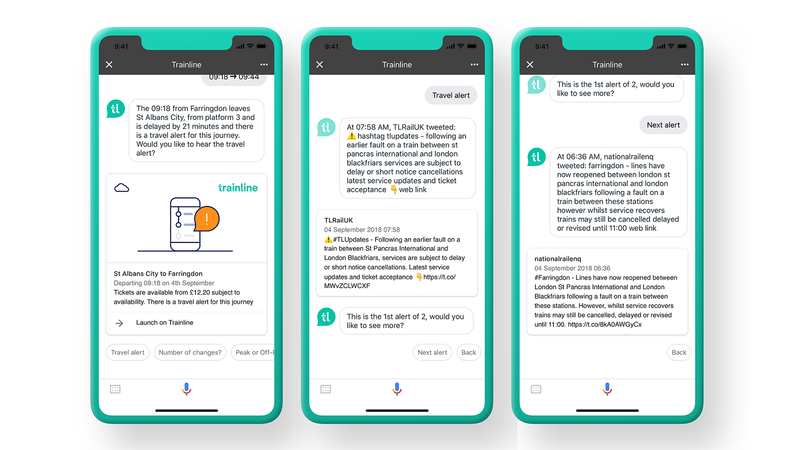 Its notification system gathers data from Uk rail operators and Twitter feeds and applies contextual scoring to identify the importance of an update. Once this information is collected, the AI can automatically match this to the journey of individual customers.
"The disruption alerts are live and are instantly shared with customers who ask Trainline's voice app about their journey," Dave Slocombe, senior director of product at Trainline told Techworld.
"This has been in beta testing for a number of users and is now being fully rolled out to all customers who use our voice app. As we're in beta, it's still being finessed however, we're confident that the alerts are accurate and will hugely benefit our customers," he added.
According to Trainline, customers can also identify the history of the disruption and what has been done to fix it.
Source: https://www.techworld.com/news/tech-innovation/trainline-launches-ai-disruption-alerts-for-google-assistant-3683811/
Posted in:
Branding
Daily
Digital Marketing
Marketing
PPC
SEM
SEO
Social Media
Tech
Uncategorized
Web Design
Web Hosting
Website